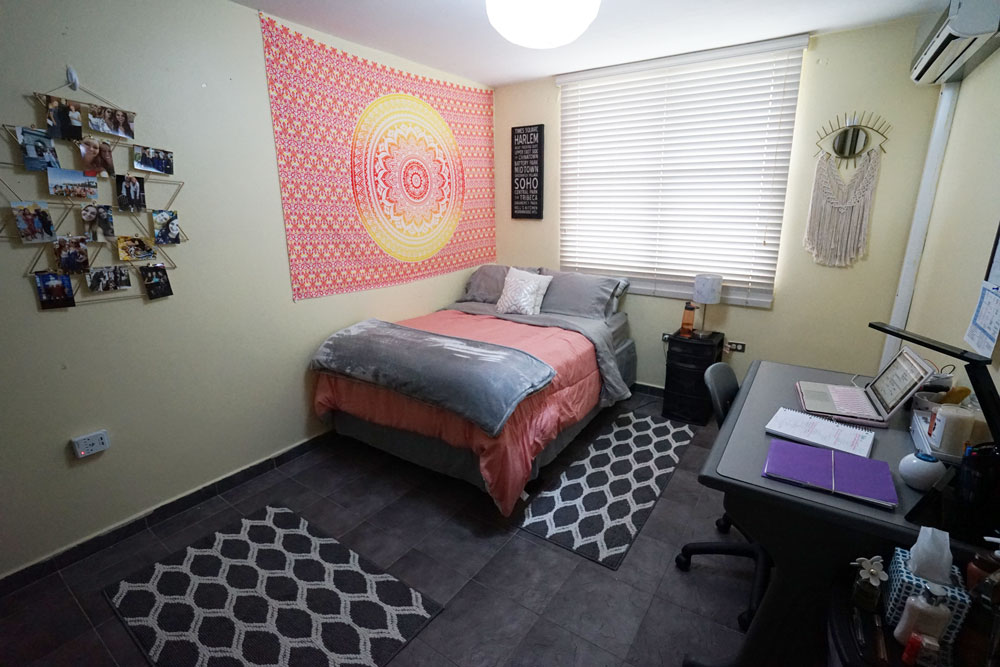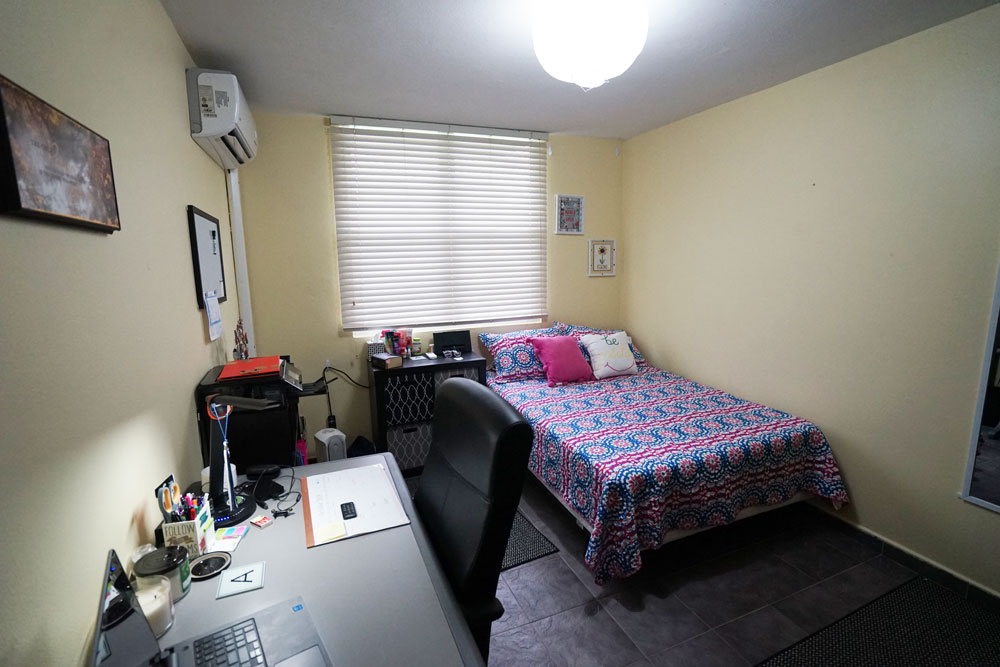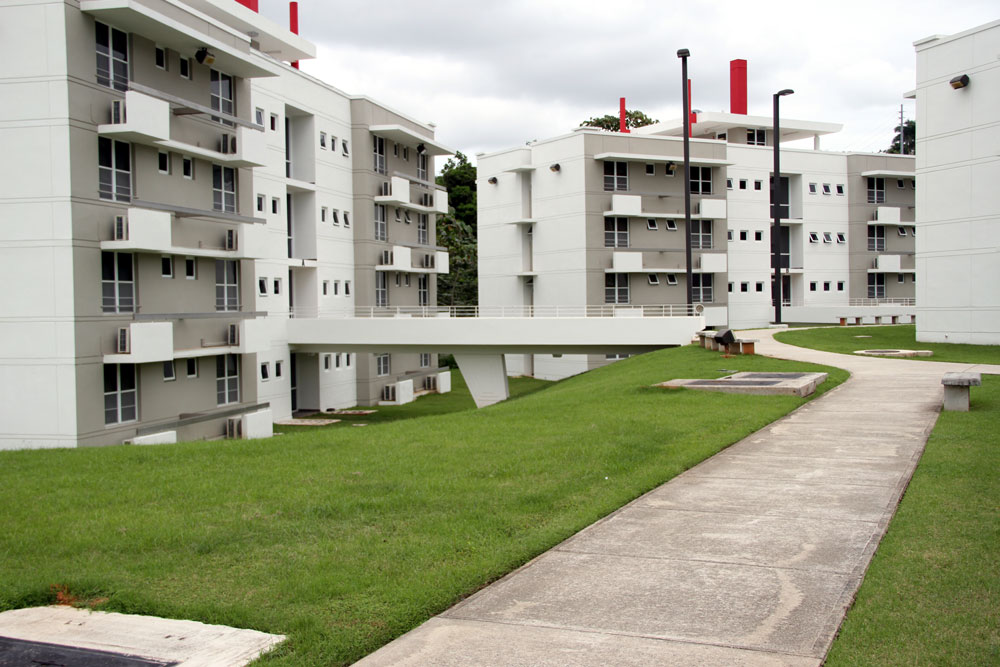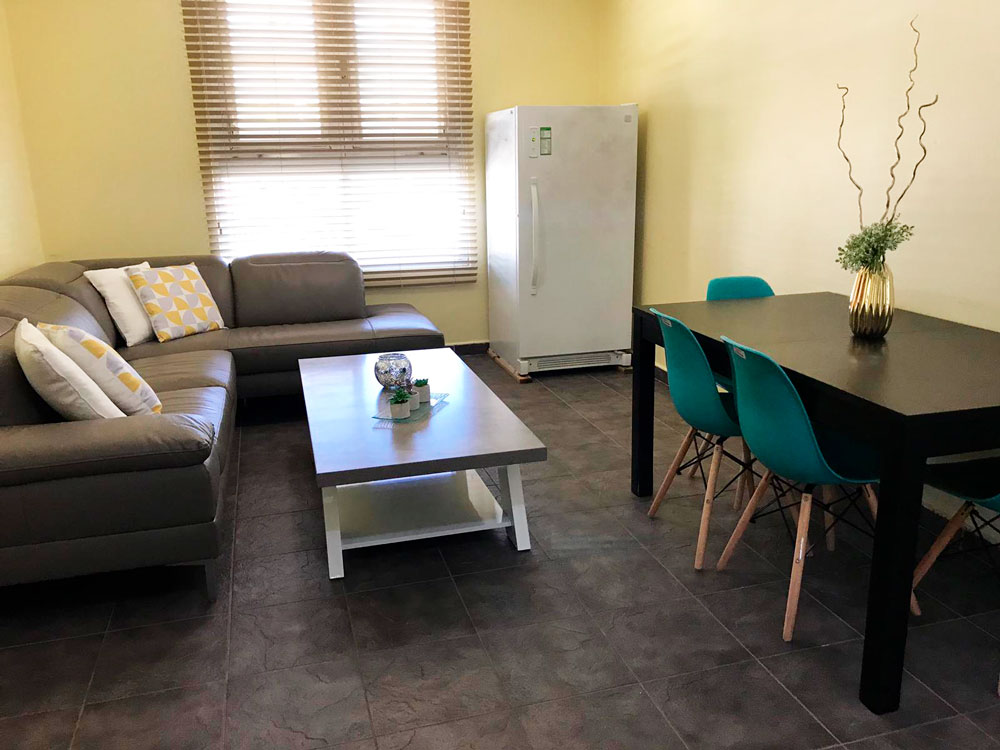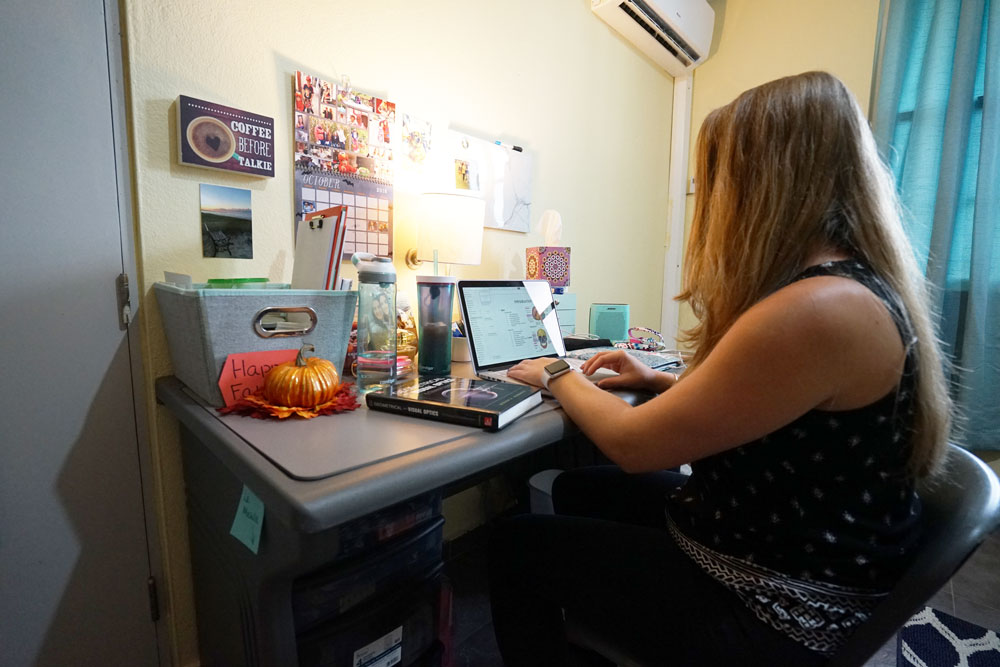 The School of Optometry offers its students the possibility to live in modern university housing in one of three walk-up-style buildings inside the campus. There are a total of 112 bedrooms available for student housing.
Our apartments are equipped with the following:
Full bed in each bedroom
Wardrobe in each bedroom
Washer and dryer
Water heater
Air conditioning
Refrigerator
Freezer
Electric range
Kitchen cabinets
Desk and chair in each bedroom
Furnished living room
Dining room set for four persons
Fire alarm system
Fire extinguisher
Internet with WiFi
Generator
Water storage tank
Parking area
Regulations
Housing Manual for Service Animals and Emotional Support Animals
Housing Regulations Manual
Our University Housing has a security system and access control.
If you are a resident in the dorms and have an issue or questions in regards to the items mentioned above please contact Mr. Ramón Pérez.